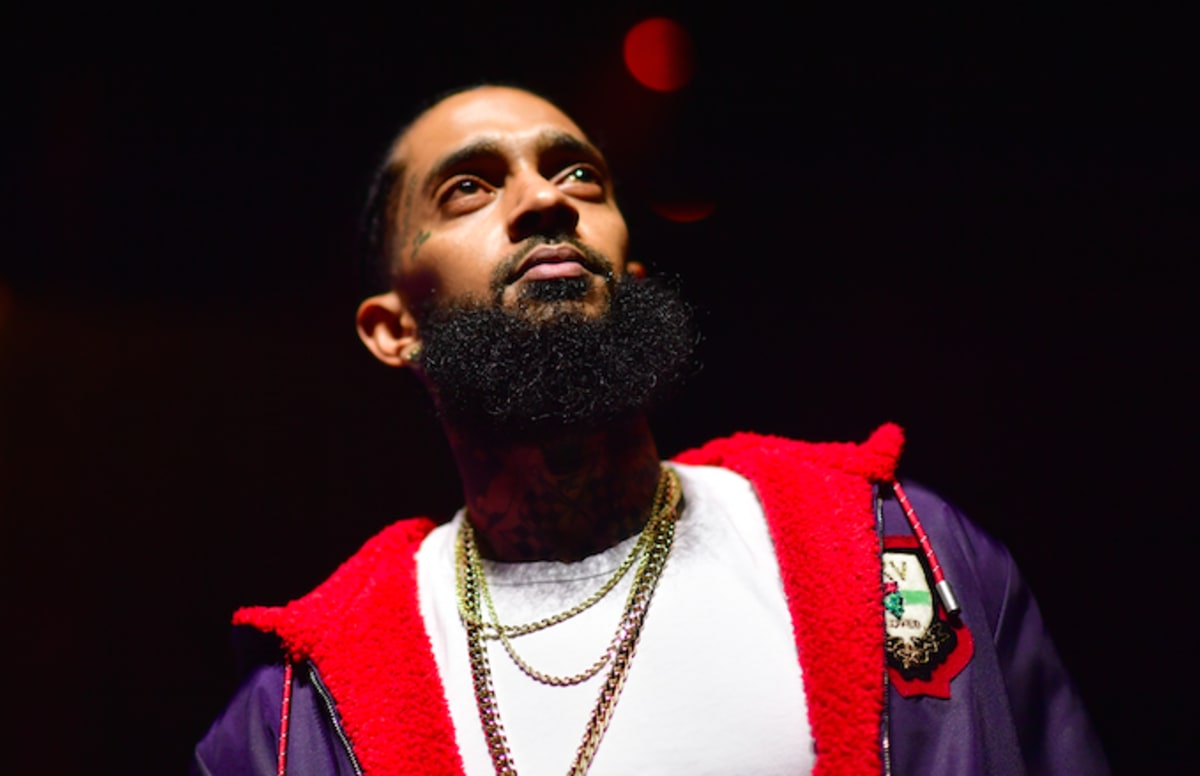 Nipsey Hussle was laid to rest April 11th 2019, and the gangs have since untied for the time being in his honor. Crenshaw and Slauson where Nipsey was tragically murdered outside of his establishments including The Marathon Clothing Store . Los Angeles has just named Crenshaw and Slauson after Nipsey Hussle remains it Nipsey Hussle Square ! Despite all of that 3 people where shot with one tragically being killed!
According to a tweet from LAPD Police Chief Michel Moore the suspects were driving a gray Hyundai.
"In the midst of this procession we have a multi-4 Shooting at 103 St and Main St.," he wrote. "Victims are 3 Male Blacks and 1 Female Black – ages from 30-50 years old. Tragically one is deceased. Suspects in gray Hyundai fired on the victims. We must stop this senseless violence."
SMH
This isn't the first act of senseless violence during the Celebration of Nipsey Hussle during the candlelight visual after Nipsey's murder there was a shooting outside the very place he was killed.
Also during his public funeral service a fight broke out delaying the start of the Celebration of Life for Nipsey Hussle. One person was hit in the elbow while another was shot in the lower back/buttocks. LAPD says the gangs were responsible , but sources tell us it was the cops because The Nation Of Islam showed up.
It's unfortunate that despite the circumstances some people still continue the destructive cycle! Unfortunately is will never end, but we can start with ourselves and our households with educating ourselves on elevating and vibrating higher. That's what Nipsey would want, and more importantly what God wants for us!
Rapped Out