Chris Brown allegedly has another baby due by a woman who is NOT his girlfriend. This isn't the first time this has happened if you recall when he was with Karruche Tran he had gotten her associate pregnant while the two were in a relationship! This isn't his first rodeo, and by now you think he strap up when dealing with his alleged randoms!
According to gossip vlogger Unwine With Tasha K a woman from Las Vegas named Kayla Williams is currently pregnant! According to Tasha her friend wrote in to expose Chris! The friend reached out to say that her friend is "terrified"after getting pregnant on the first night of them meeting, and has since taken down all of her social media accounts. Her name was @Kayla_stride, but none of her accounts are up and running.
Chris Brown already has a girlfriend Ammika Harris (who looks alike like Karruche Tran) ,and recently celebrated a birthday . Under one of his girlfriend's Instagram post Chris commented "my baby mama", and the internet went wild. On another post Ammika had a loose fitting dress on that did make her look pregnant, but she denies that she is. Somebody pregnant , but it's just NOT her allegedly!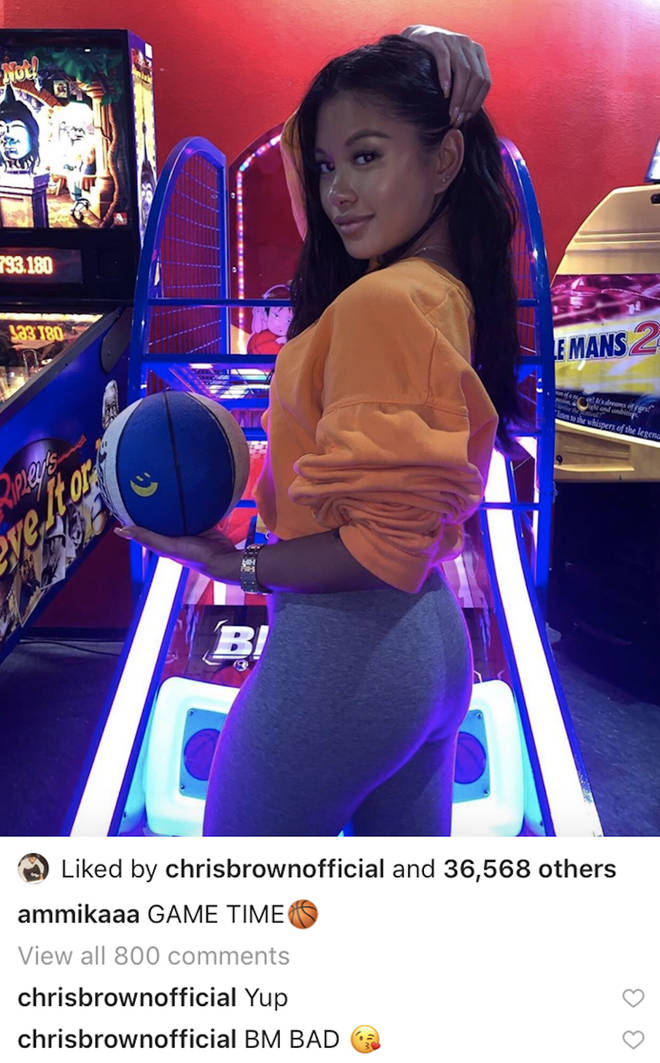 According to Tasha K's source Chris Brown is flying Kayla out to Los Angeles to sort things out, and she wants to keep the baby! The story is still developing! Watch Tasha K's video below .Rapped Out